Business has never been more exciting as our world becomes increasingly interconnected and complex. The 4th Industrial Revolution and the advance of artificial intelligence and digital technologies are changing the way we work. Generations before us were likely to have one or two jobs their entire lives, applying the same skills over and over. But times have changed. The future workplace requires a combination of skills and the ability to learn and relearn. In fact, five years from now, over one-third of skills (35%) that are considered important in today's workforce will have changed, according to the World Economic Forum's Future of Jobs Report.
Unless you're one of those rare people who know with 100% certainty, and have known all their lives, that they're going to be a veterinarian or a lawyer, or a pilot – a business degree provides an arsenal of skills and tools to navigate a complex world, and equips you for a career you may not have even heard of yet!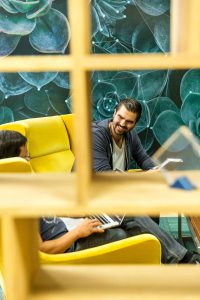 A business degree is an entry ticket
In 2015, workers with a college degree in the USA were earning 56 % more than their high school-educated counterparts, according to the USA Economic Policy Institute. In the EU, the skills gap is widening, reports a 2019 annual economic survey by Eurochambres. Sub-Saharan Africa has witnessed the fastest growing tertiary enrolment in the world over the last four decades.
The World Economic Forum predicts that at least 133 million new roles will be generated by 2022 as a result of the new division of labour between humans, machines and algorithms. And it's not only ICT related roles, but the skills that machines can't do. A growing number of employers need staff with the necessary abilities to manage complex information, think autonomously, be creative, communicate effectively and use resources in a smart and efficient manner.
Increasingly a higher education degree is an 'access card' that says, "I'm here to play the game and I have the skills to back me up."
Connections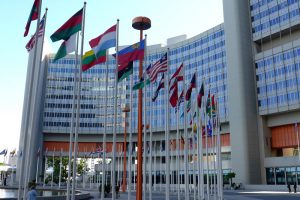 The connections made during studying for higher education are different to those made at school. Mostly they're with people that come from completely different backgrounds, regions and countries. A business degree introduces you to the interconnected world, and prepares you to become a global citizen. Learning with a like-minded group of entrepreneurial individuals is an invaluable experience. A business degree teaches you to network and share ideas. One of the top skills of the future include empathy and people management. Machines can't replace the human connection that people crave. By learning to forge connections, interact on a professional level and work in teams, a business degree will set you apart.
Learn to fail
A business degree teaches you how to fail. It opens your mind to experimentation, trying new things and what to do if something doesn't work. Through real-world learning grounded in practical applications, LCIBS enables business students to fail in a safe environment and learn from business mistakes, so that when it happens out there they're prepared. Part of learning to fail is learning how to learn, relearn and unlearn. The ability to do this is increasingly what sets future leaders apart, says our Dean, Peter Wyer
Learn to make smart decisions
A business degree will help you make good decisions. You'll learn how to weigh up certain risks, conduct cost-benefit analyses and know how to read financials and the economic markets in order to make the right decisions. Part of decision making is critical thinking. In a world of information overload, the ability to critically analyse information is what sets humans apart. Critical thinking teaches us not just to absorb information, but question it.
The world is changing and so is the method of teaching. Old business curriculums were grounded in training managers to run existing businesses. The LCIBS real-world model of practical learning gives you the grounding to launch empires, challenge the status quo, and handle anything the 4th Industrial Revolution throws your way.
---
Author: Elton Daddow